If you waved and attempted to be friendly on the Bosque trail this morning, I wasn't being a super introvert.
I was really very focused on finding a tree or bush or ANYTHING, and I had finally found a place that was private, and was on my way there.
This was a good run! it was good in the sense that I kept my mile pace at just above a 14 minute mile, although I wish it were faster. As well, I didn't run out of fluid or gel, and was just about worn out when I was done. So, I felt I did my best. I was a little bummed, because I thought the run was 19 miles, but
it was only just over 18
. (There's something I never would have said two years ago: "It was only 18 miles". Heh.
My goal--and I think it's safe for me to forumulate one now, at this point--is to finish the AZ Rock-n-Rool marathon in under 6 hours, but I don't know how practical that is. My
ultimate
goal would be to finish it
before they run out of medals
. And, of course, avoid
hypothermia and the medical tent
. Yeah. That would be cool.
I carried about 60 ounces of Nuun with me today, and some gel. I think I may switch to Clif Bloks because I can carry them in my cheek and get this continuous slow release of energy without having to fuss with a gel flask or get my gloves all sticky.
After I got back and had my weekly reward (soy gingerbread spice latte at starbucks). On a non-related note, I'm horrified to share with you some nutritional information about Starbucks scones.
You see, each Saturday I would eat one of these delectable delights while sipping coffee with the
rest of our workout group
,
pretty sure
it was vegan (Well, all my scone recipes are vegan, but then again, duh, all my cookbooks are, too) but I was at least
certain
that it was a fairly reasonable post-workout snack.
So here I am, feeling virtuous that I'm eating a relatively healthy treat, until Sweet Baboo gives me the news:
The average Starbuck scone ranges fro
m 440 to 500 calories, with 40-50 grams of cholesterol.
To put this in perspective: Not only is a Starbucks scone as high in calories as a QuarterPounder with cheese, but it has as much cholesterol as a sausage McMuffin. Which means, of course, that it has milk and/or eggs in it.
CRAP.
So, anyway...upon arriving home,
Sweet Baboo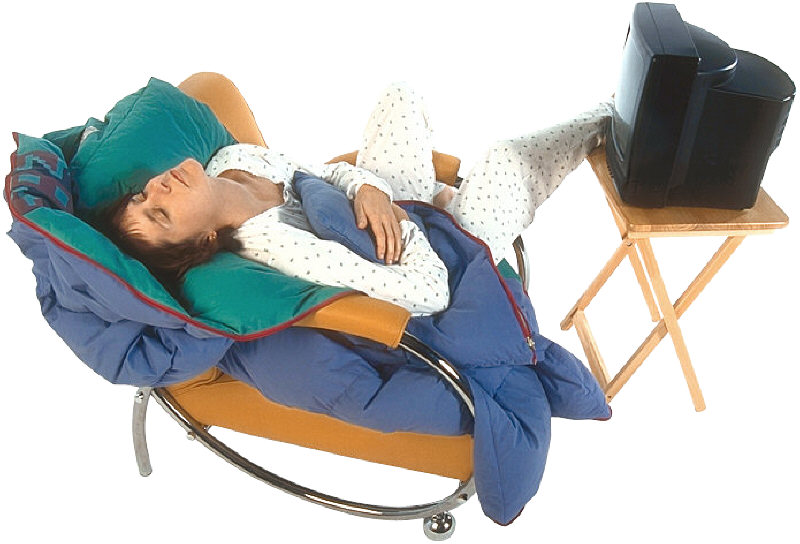 had me sit in an a tub of icy cold water - supposed to be really good for your legs and recovery - but all I could do was kneel in that water.
No matter how much time went by, I could not bring myself to lower my big butt into that icy cold water.
My legs feel better, though.
In any case, I now officially get the spend the rest flat on my back with the flannel sheets, watching "Robots" and eating greasy popcorn. So there.
Next week's LSR: the big 2-0.

...